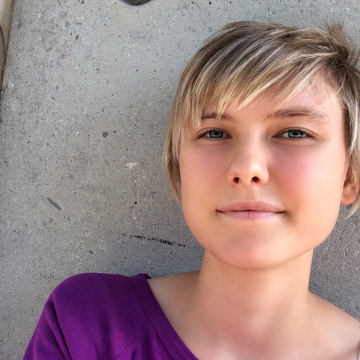 Ava Rave Derevlany
UCI Undergraduate
Computer Game Science Major
About:
I am an undergraduate Freshman majoring in Computer Game Science at UC Irvine!
I am an artist, animator, and a computer geek. I love technology in general especially virtual reality, my favorite piece being the Oculus Rift.
Skills:
I know C, HTML, CSS, and I'm learning Swift and Python. But I can figure out how to use any language. I took several computer classes at Santa Monica College while still in high school. I even also started my own 3D Printing Club at my school. I am now learning proper programming and game design in college.
I've assembled my own PC, and experimented with Raspberry Pi. I play D&D, Elder Scrolls Online, and WoW. So I know my weapons and my spells. ☺
Check out some of my AMAZING art here.
Here are some of the sites I have created:
Other stuffs about me: